Video| NEW MODEL Beki | First Time In Latex | Part 2
Wanna check out Beki part one first? Here in part two, Beki gets out of the white cotton top and poses in this beautiful translucent olive green catsuit and puts a huge amount of shine.

Check out our webshop for an almost identical latex catsuit but with even better fit! 10% off, free shipping.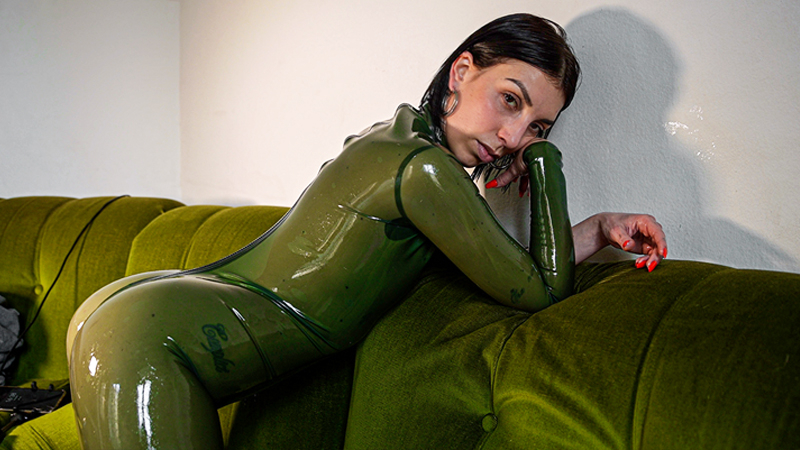 More Shinetight: